Biomonitoring of heavy metals in the air along the main roads of the city of Belgrade
The project is financially supported by NIS Novi Sad and the city of Belgrade.
July - December 2014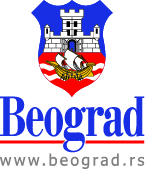 The project will be realized by Dr Mira Anicic Uroševic (project manager) and MSc Gordana Vukovic (project assistant) in the Environmental Physics Laboratory. Main objective of the project is to determine heavy metal concentrations in the air to create database on the air quality along more and less frequent roads and junctions in Belgrade using moss bags. Also, at these sites, traffic counting per vehicles categories will be done in order to determine correlation of the measured heavy metal concentrations and traffic intensities. The results will contribute to the estimation of traffic impact on the overall air quality assessment in Belgrade.